Lately I've been doing quite a few cartoons. Usually for someone that retires or moves to another job. Mostly a few anecdotes, quotes, hobbies etc. are included.
These are fun to do and it's a change from the other work, being a bit more loose and pretty quick turnaround. The drawings are inked and colored in with colored pencil. Sometimes a drawing is colored in Photoshop after scanning the ink drawing. It really all depends on the client.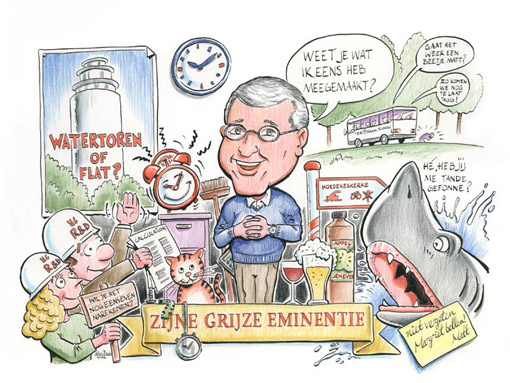 This one started it all. First I was asked if I knew anyone who could do something like this. I didn't. A week later I got a call if I would like to try it myself, as they couldn't find anyone else on short notice. I did, they liked it and the word has gone around.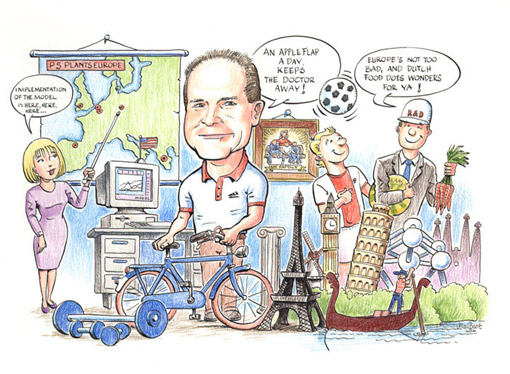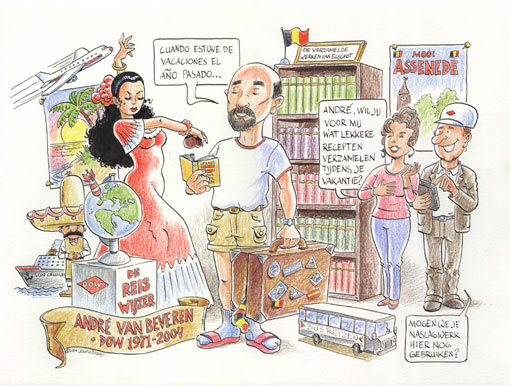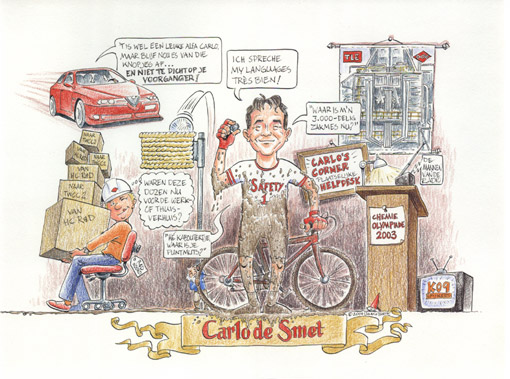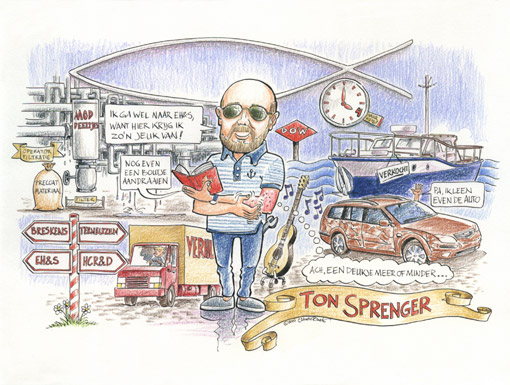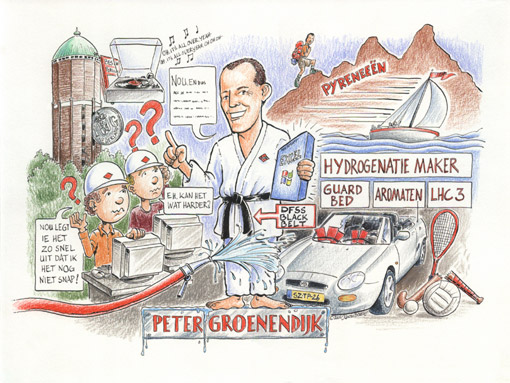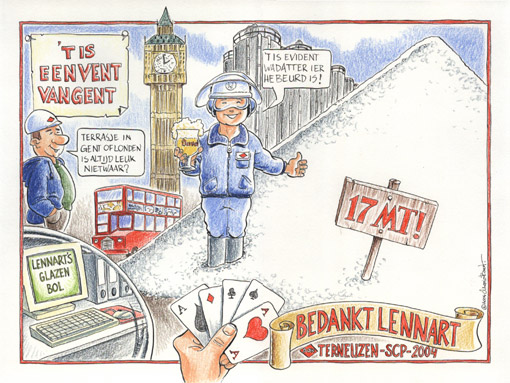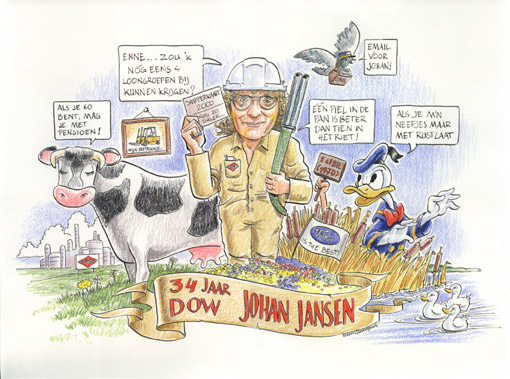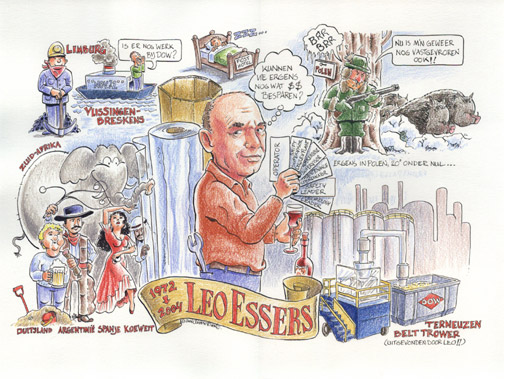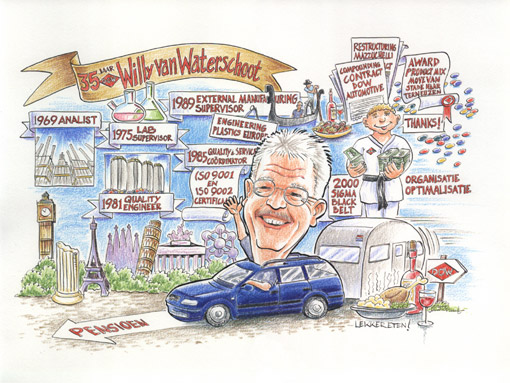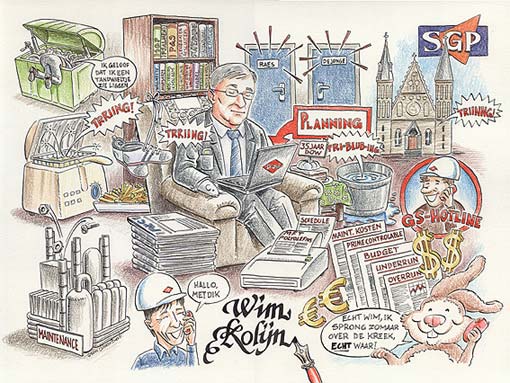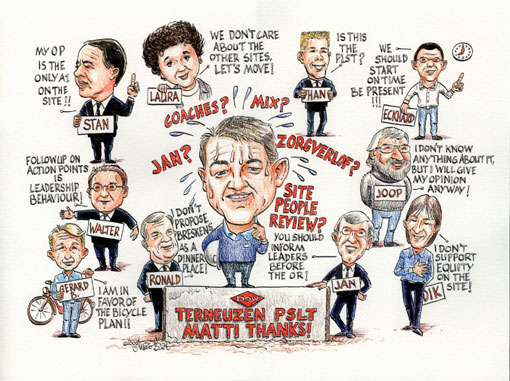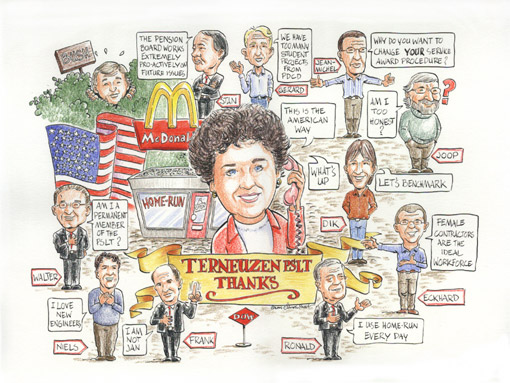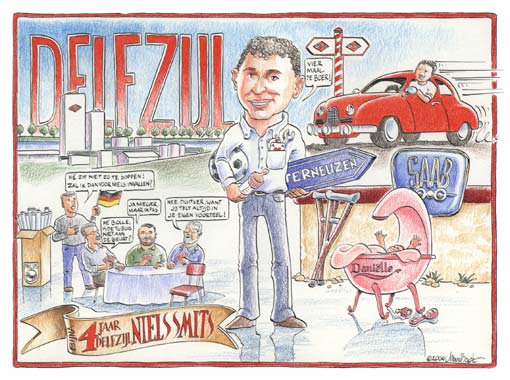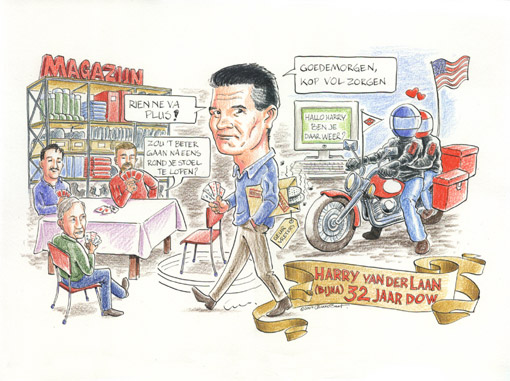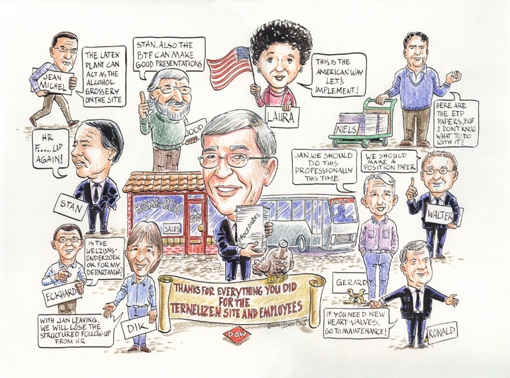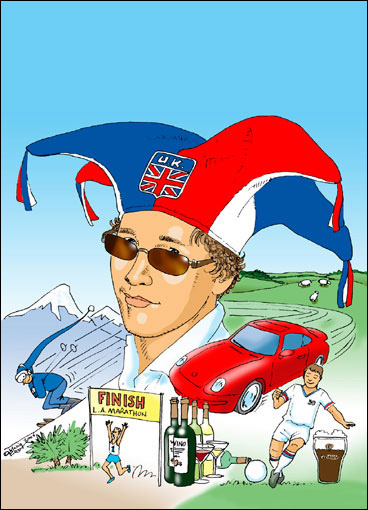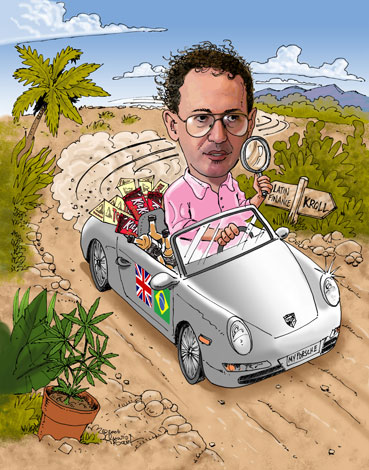 These two were colored in digitally with Photoshop and the client used the images to create fake magazine covers with these images. So space needed to be open for masthead and bulletpoints.
All images © 1985-2010: All rights reserved by Mario Baert.
Any reproduction or distribution of the artwork presented here without the prior consent of the artist is strictly prohibited.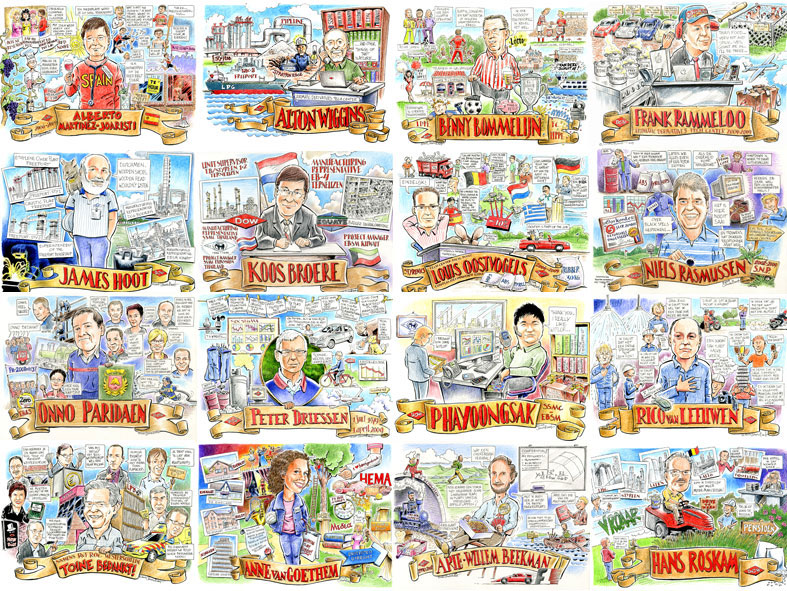 A thumbnail selection of some of the cartoons done in 2009.